Moses Kamura Nganga is a small farm owner and grows primarily SL28 in Kiambu Kenya. He's someone who had previously delivered coffee fruit to a co-op local to him, but he is one of many growing disenfranchised with his and his family's hard work literally getting blended with so many other deliveries. Commodification and erasure come to mind. Not great.
Two short years ago, in 2018, Kahawa Bora millers opened in Thika, Central Kenya. They have a mandate to act as a service provider for smaller estates and smaller independent producer collectives who want an alternative to the cooperative model. This mill is a sister company to Sucafina and Kenyacof – directed by an old friend Mie Hansen.
Mie seems to have a vision guiding nearly her entire time in coffee – or so it looked like to me. To be in coffee as long as she has (close to 20 years now), you'd have to have a pretty damn strong 'why'. That vision is roasters of various sizes being essentially paired up with farmers, with the idea of buying and working with the same folks each harvest, growing together. If this type of strategy works, then the respective businesses should be growing more sustainable with each year. That's the idea anyway. It's a beautiful idea. But it takes a lot of time and a lot of committed people and companies to make that vision come to life.
Moses Kamura Nganga
Moses' coffees are a part of our Juicebox Series (and the final two releases for the 2020 harvest), celebrating vibrant, juicy, articulate lots from expert small growers in Kenya.
Moses and his family, despite having a farm under 10 acres, wanted to access the international market with THEIR coffee, so they needed to hold the licence to do so. When the family would have made that choice, it would have been between delivering coffee fruit to the cooperative society they belong to (and blending their efforts with hundreds of other) or taking a risk to try something new. Imagine the only way for us to sell our coffee to you was by blending it with all the other roasters in Vancouver (!!). So of course we're rooting for this model because it rewards their hard work growing and processing in a tangible way.

For Moses and his family, they knew they were producing great coffee, and they had a pulping licence for a number of years, but in order to complete all the steps necessary to export their coffee as their own, they needed a facilitator who was willing and able to mill the coffee separately. Fortunately, Kahawa Bora Millers (owned by Sucafina) in Kiambu were ready to take that on.
This is such a critical model to explore in Kenya for a few reasons, but the biggest one is the shorter financial cycle. Folks get paid faster and more of the purchase price remains the farmer's.
The move to have the supply stream ready to serve a smallholder farmer (Read: NOT a large estate) who wants to export their coffee as their own in Kenya is incredibly new. Kahawa Bora mill that worked on Moses's coffee for example was only established a short two years ago.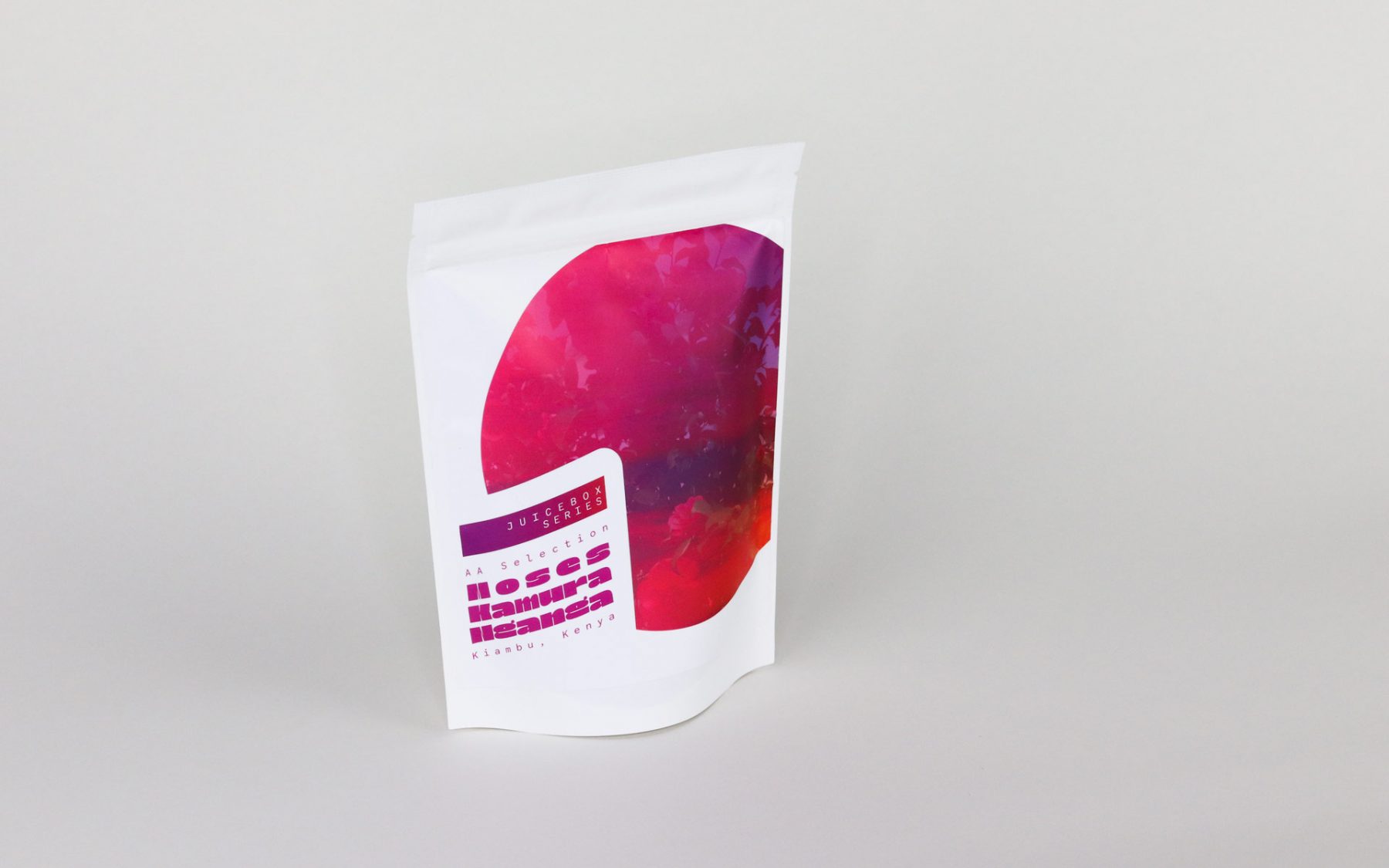 Gifted Estate – Kiambu, Kenya
The farm and small wet mill are located in Central Kenya, in Kiambu, Gatundu South County, Kiganjo Sub-county, which is 60 kilometres from Nairobi city. Initially, the Nganga family was delivering their coffee to Kimaratia FCS (a cooperative). In 2011 Moses' father sub-divided his land and that's when Moses and his wife acquired 9 acres and started pulping / wet processing their coffee. The estate has 4100 coffee trees, 2400 Ruiru 11 and 1700 SL28 & 34. Gifted Estate flowers twice within the Kenya coffee calendar January/February for the main crop and October/November for the fly crop. This lot is from the main crop in 2020 – an obviously challenging year. It's so nice to have this coffee back.
Two Selections from the same trees
The fact that we're able to taste Gifted Estate's coffee with two different types of seeds (a limited amount of the pebble-like peaberry lot and the larger AA size too) from the same trees is insanely cool. The differences are subtle, but they're due to density and things like how much nutrition each seed got, as well as how each lot behaved in the roaster as we were working on roast recipes for each.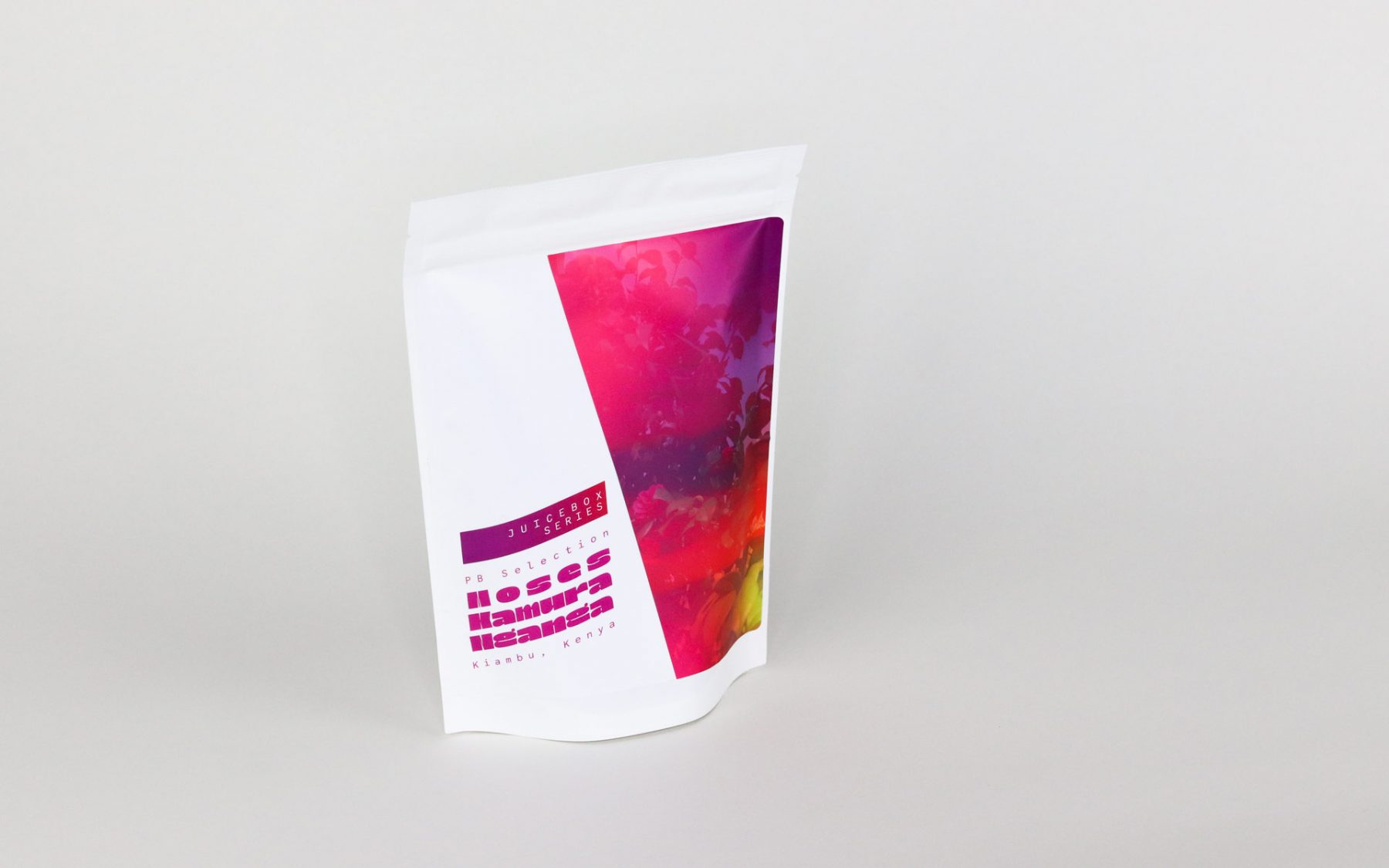 The buddy system does not apply to a Peaberry
Peaberry, what's that?
A natural mutation of the coffee seed inside its fruit. Normally coffee seeds grow in pairs inside each fruit, flat against each other, but in around 5% of all coffee grown, something curious happens and a seed grows up without a buddy.
With all that extra room, these little guys plump up and fill out the fruit as best they can. They tend to be not only adorable, but a bit more compact and dense than usual. Though I've heard some say peaberry coffees are superior in flavour, I honestly think their counterparts often hold up just as well – though of course if you want to get the most out of them, we feel they need to be separated, to maximize their potential in the roaster.
view Moses Kamura Nganga AA in shop